Trixie, Mia and Don Vito Arrive in Seattle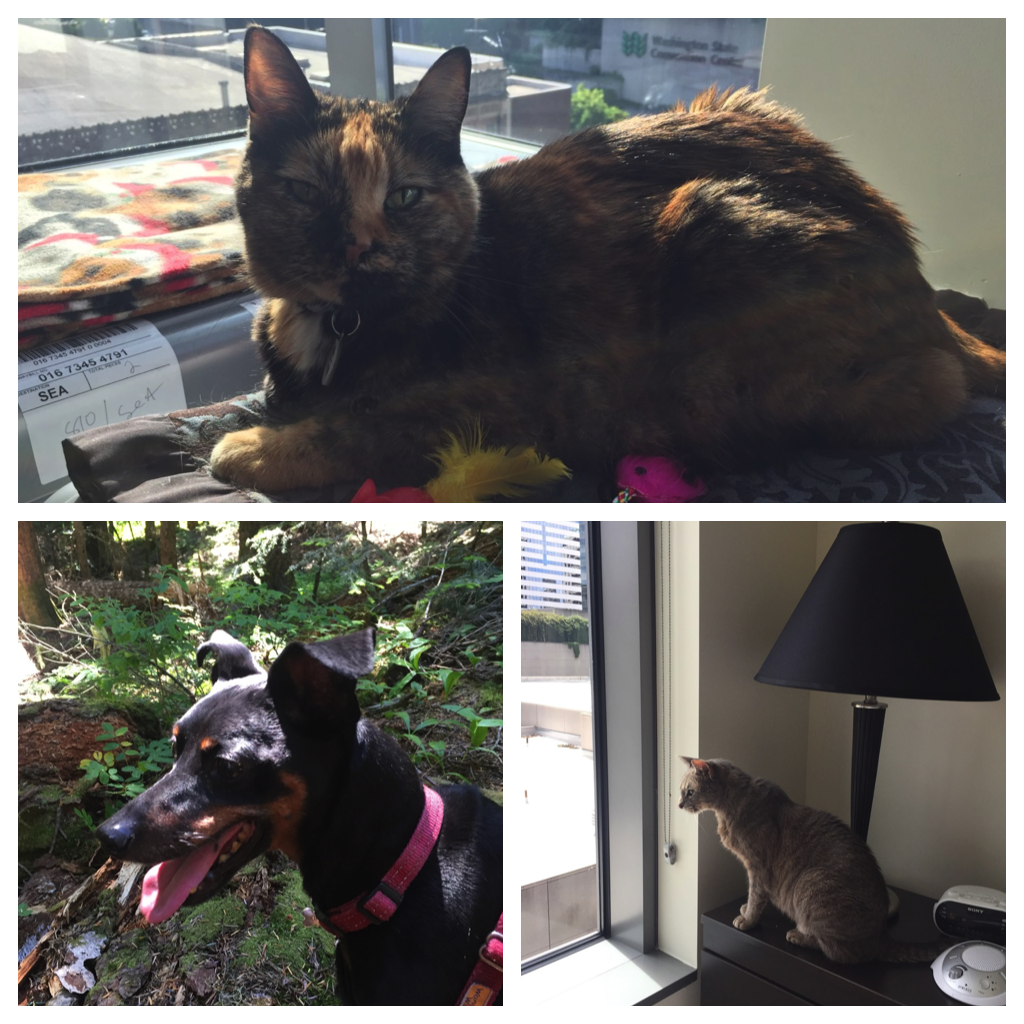 We recently moved our three senior pets (one dog and two cats) from Hong Kong to Seattle. Natalie was hired by our relo company in Hong Kong to handle the USA portion of the journey. At first I was skeptical about a company in Georgia handling the logistics of a move to Seattle. However, working with Natalie quickly put my mind at ease.
Natalie was extremely responsive via email, which was a huge blessing because I was so worried the entire time. She even made herself available to talk with me by phone – which was no small feat considering the massive time difference.
I felt like she really, truly cared about the welfare of my pets. She took the extra time to make sure that all of the paperwork was thorough and she was well-organzied. She was there for us every step of the way, which is really special.
I highly recommend Animal Land Pet Movers.
Rayna, July 2016