Relocating Dogs and Cats to China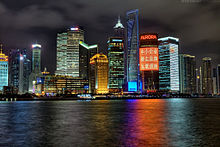 To China – Taking Dogs and Cats from the United States
Moving to mainland China with your pet dog or cat?  Here's what you need to know.
Please note that, if you are moving with more than one pet per passenger or more than 2 pets total, different rules apply than these below.
MICROCHIP
At this time, China does not require a microchip, though we highly recommend it as it is the best way to identify the pet as yours.
RABIES VACCINATION
Your pet should be vaccinated against rabies at least 30 days but no more than 12 months prior to entry into China. Pets under 3 months of age do not need to be vaccinated.
The rabies vaccination certificate will be held by Chinese quarantine officials upon entry.  Have photocopies with you as they may be requested.
VETERINARIAN HEALTH CERTIFICATE
You will need to an International Health Certificate (APHIS form 7001) endorsed by the USDA and it should include:
pet's name, age, gender, weight (and height for dogs)
pet owner's name that matches how it is written in the pet owner's passport
declaration that the pet is disease-free and in good health
veterinarian's name and signature
Have copies as they may be requested.  If more than one pet is traveling, each one will need its own certificate.
YOUR (HUMAN) PASSPORT
Have a copy of your passport (one passport per pet). The one pet per passport rule is strictly enforced so please be sure to check with us if you have more than one pet per person.
PHOTO OF YOUR PET
A photograph of your pet (a digital photo printed on regular paper is adequate).  For large dogs it is best to have something in the photo to be able to judge the size.
QUARANTINE
Upon arrival, all pets from the United States must fulfill some type of quarantine.  However, depending on where you will going, this will differ and we suggest checking with us to assist you in finding the right solution for your situation. Pets will be inspected by a veterinarian and, if necessary, they will be vaccinated and given a blood titer test.  
Pets are required to have a physical examination at an approved pet hospital within 7 days of arrival.  In Beijing, the facility is the Beijing Pet Animal Hospital.
DOG REGISTRATION
If you are moving with your pet dog, you will need to register him with the local police within your first month in China.  Cats do not require registration.
Sources:
U.S. Department of Agriculture:  http://www.aphis.usda.gov/regulations/vs/iregs/animals/downloads/ch_cn_checklist.pdf
Pet Travel:  http://www.pettravel.com/immigration/china.cfm
USA Today:  http://traveltips.usatoday.com/dog-china-30298.html
Image Credit:  http://www.wikipedia.org