Pet Relocation to France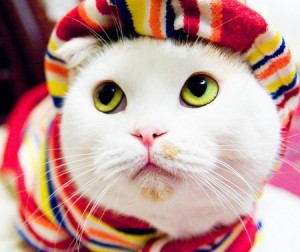 Moving to the land of champagne and champignons with your Bichon Frise? Want to start a "purr-isian" life with your kitty in the City of Lights? Here's what you need to know about pet relocation to France:
Please note: Puppies and kittens must be at least 3 months old and vaccinated in order to enter France. Also, certain dog breeds are prohibited. These include types resembling Pitbulls, Boerbulls (Mastiffs) and Tosas so check with us before you make arrangements if you own one of these breeds.
Microchip
Your dog or cat should have an ISO 11784 or 11785 compliant microchip. Almost all microchips qualify but we will work with your vet to make sure.
Rabies Vaccination
Your dog or cat should be vaccinated against rabies at least 30 days before entry into France. The certificate should be sent to the USDA for endorsement. We
Blood Titer Test
The blood titer test is not required for animals coming from Canada and the United States (including Puerto Rico, Guam, Samoa, the U.S. Virgin Islands and Mariana Island).
Veterinary Health Certificate
Within 10 days of travel, your veterinarian must complete the bilingual health certificate. We will be able to provide this for you as we keep an extensive database of health certificates.
This certificate is also valid for travel within the EU for a total of 4 months from its date of issue or until the date of expiration of the rabies vaccination, whichever date is earlier.
Sources:
Pet Travel: http://www.pettravel.com/Immigration/France.cfm
Embassy of France in Washington, D.C.: http://www.ambafrance-us.org/spip.php?article783
Expatica: http://www.expatica.com/fr/essentials_moving_to/relocation/Bringing-a-pet-to-France_17714.html