Pet Moving Checklist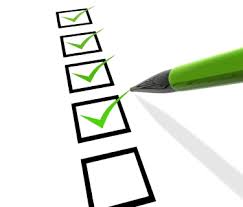 There are many concerns that can go through your mind as you prepare your pet for air travel. One of the more frequent questions we get is "Is there anything else I should know"?
Here is a checklist of airline-related questions that our experts can help you answer.
How much will it cost to fly the animal(s)?
Does my pet need a passport?
What kind of paperwork do I need to fill out?
What are the requirements for the animal re: age, size, vaccinations, crate type and size?
Can we put food, water or toys in the crate with the animal?
What happens if there's turbulence?  Are the crates secured?
Is it possible to check on the animals during the flight?
What happens if the flight is cancelled?
What happens if there is a layover (or two) en route to the final destination?
What if I'm changing airlines and/or my pet has to change airlines en route?
Is there animal care at the airport?
Has the airline had any problems with pets/animals before?
Is the animal put in quarantine after landing or is there more paperwork to fill out?
As always, we are here to assist in getting your companion animals safely to their destination.