How to Spot a Puppy Scam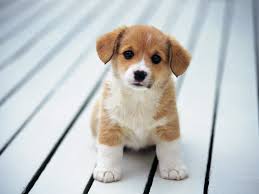 Puppies tug at our heart strings. There are few among us who can resist the urge to save a puppy who is purportedly going to be turned out onto the street or sent to a shelter. Especially if they are "free to a good home". This is exactly what makes this scam so successful and pernicious.
The scammers will often advertise the puppies for "free" and only require the new owner pay "shipping and handling". If the unsuspecting puppy savior falls for the first round and sends the money for shipping, the scammers will then claim that some "paperwork" is wrong or the puppy needs "additional" shots and request for more money. This will continue until the scammers feel they have bled you dry.
There are many excellent articles about the ins and outs including this one from The Better Business Bureau and this one from Scamwatch in Australia.
However most of the scams contain these common themes:
[list type="check"]
They will ask for payment via Western Union. This is a HUGE red flag. DON'T DO IT. EVER.
Puppies will often be Yorkies, Chihuahuas or Bulldogs.
Scammer will not have a website, or one which is clearly thrown up hastily.
Scammers will often originate in Europe or Africa.
[/list]
The easiest way to avoid a scam is to ask us! Send us an email and we will let you know if we think something is up. Great breeders and good samaritans do exist, but please make sure you are dealing with a reputable person before financially and emotionally investing in a companion.