We Love Our Clients!
Awesome Adoption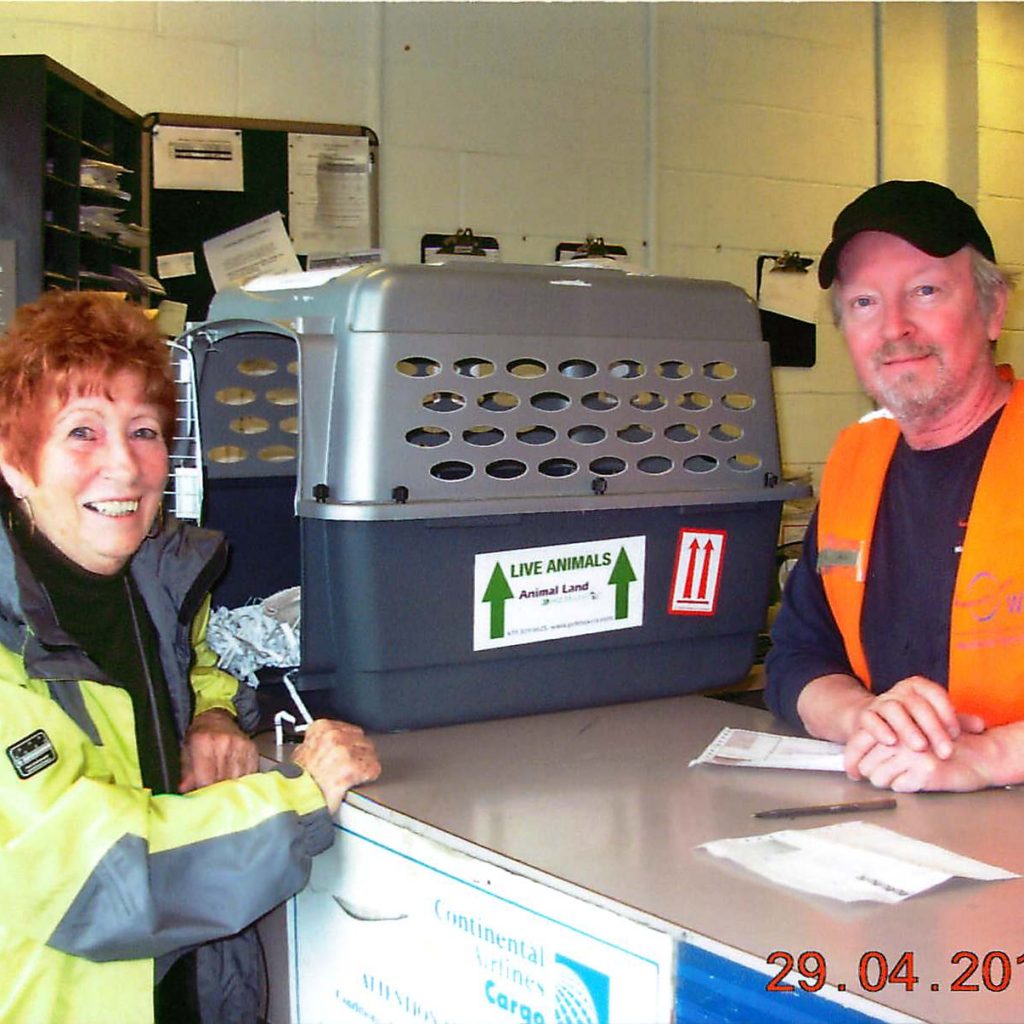 But probably not as much as Anthony the cat. Shirley Bailey is one amazing woman. She came from Canada to go to The Masters in Augusta and  fell in love with Anthony who was residing outside her hotel room. She decided to take Anthony back to Canada with her and we were glad to assist. Here is an awesome article about the good work she does:
http://www.thespec.com/news-story/2882436-mahoney-happy-tails-to-you/
And a good picture of the process in action!