Tessie Arrives in Shanghai China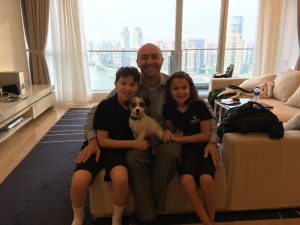 Dana,
Tessie arrived to us at 3:30 this morning, Shanghai time!!! All 5 of us are super happy!! And Tessie seems great. Looks like she was well taken care of, thank you!!
When it's time to bring her back home (in 2-3 years), we will definitely entrust Animal Land Pet Movers to handle her transport again!!!
Thank you for everything, Dana. It was a great pleasure.
Tina and the rest of the Bolkhovsky's (Alex, Oliver, and Anya)
August 2017