Taking Your Pets to Dubai
When traveling with pets to some countries, mandatory quarantine periods are enforced as part of the relocation process even if you have fulfilled all the other steps.  Quarantine could last anywhere from a few hours to a few months.
In Dubai, however, there is no mandatory quarantine period for animals except for horses, which will be placed under supervision for up to 5 days.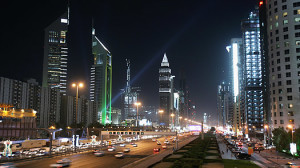 That said, if you are moving a cat or dog (or other type of pet), your pet may still be subject to quarantine – or immediate export back to the country of origin – if there is any problem detected upon arrival.
In order to prevent any issues during processing at the airport, make sure:
your pet kennel meets IATA standards
your pet is implanted with a microchip
you have all the requisite ORIGINAL documentation including a pet import permit and a veterinarian's health certificate endorsed by the exporting country (depending on your country of origin, you may need to have a separate original vaccination card and/or letter with blood test results). Of course we will review this for you to make sure all is in order.
If your pet is visibly not in good health, officials may elect to have further tests done on your pet.
As always we are here to help so please let us know if you any questions!