Preparing to Take Your Pet To Australia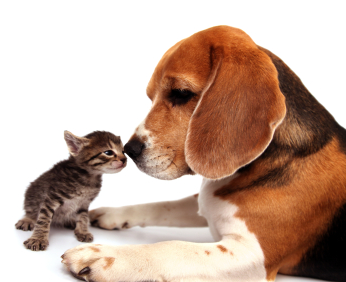 Moving pets to Australia requires quite a bit of planning and coordination.  The key to a smooth transition is to start the process at least 5-6 months before your departure date.
There is a mandatory 30-day quarantine at facilities in Australia. However, you must complete the correct blood tests and paperwork in order to be eligible for the 30-day minimum.  Otherwise, your pet might need to stay in quarantine longer.
To correctly begin the procedure, you need to:
1 – Insert a microchip.
AVID and Home Again are the most popular kinds.
2 – Give your pet a rabies shot.
It doesn't matter if he had one a month ago if he didn't previously have a microchip inserted.
3 – Blood draw for the Rabies Titre.
This determines your pet's level of immunity against rabies.  We can provide your vet with details on where to send the sample.
The clock starts ticking when the blood is drawn so the above will at least get you started on the right path.
Also, if your pet is a dog, please do NOT vaccinate him against Leptospirosis (the "L" in a standard DHLPP vaccine).   Instead please give him the DHPP vaccine.   Giving the Lepto vaccine can result in a false positive on the Lepto test which is mandatory upon entry into Australia.
Additional paperwork and tests are required closer to the travel date.  We're happy to work directly with your vet to ensure all requirements are met.
Sources:
Animal Land Blog:  http://petmovers.blogspot.com/search/label/Australia
AVID Microchip website:  http://www.avidid.com/faq/index.html
Home Again Microchip website:  http://public.homeagain.com/faq.html
National Institutes of Health (NIH) webpage on Leptospirosis:  http://www.ncbi.nlm.nih.gov/pubmedhealth/PMH0002352/
Animal Land Pet Movers – Blog – Arianna Licet Ariza