Pet Travel to Denmark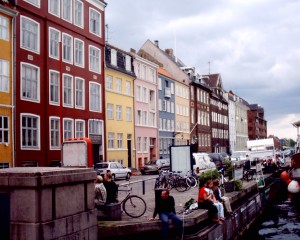 Denmark's capitol city of Copenhagen has once again claimed the title of The Most Liveable City in the World by Mocole's Quality of Life Survey.  This make's Copenhagen the first three-time winner in the survey's history, which has led to more world travelers looking at Denmark as a prime spot for relocation.
If you are planning on moving with your four-legged family members, from the United States to Denmark, here is what you need to know.
Prohibited Dog Breeds
Unfortunately, the following breeds are not allowed in Denmark: Pitt Bull Terrier, Tosa Inu, American Staffordshire Terrier, Fila Brasileiro, Dogo Argentino, American Bulldog, Boerboel, Kangal, Central Asian Shepherd Dog (ovtcharka), Caucasian Shepherd Dog (ovtcharka), South Russian Shepherd Dog (ovtcharka), Tornjak, and Sarplaninac.
Microchip
Your pet must have a 11784 or 11785 ISO-compliant microchip or an identifying tattoo before traveling to Denmark.
Rabies Vaccination
The pet must show proof of a current rabies vaccination with the ISO-compliant microchip documented on the original certificate.  The vaccination must be administered on the same day as – or after – the microchip is implanted. This is very important.  If your rabies vaccination is given prior to the microchip being implanted, you will be required to re-vaccinate following the implantation of the ISO-compliant microchip.
If the vaccination is considered the pet's 'primary' vaccination, they will be required to wait 21 days prior to travel.  A vaccination is considered primary if it is: (1) the pet's first rabies vaccination; (2) the first rabies vaccination following the implantation of the microchip; (3) the first vaccination following a lapse in coverage (i.e. if your pet was due for their vaccine on Jan 1st and they did not receive their booster until Jan 15th, this would be considered a 2-week lapse in coverage).
Veterinary Health Certificate 
A veterinary health certificate should be issued within 10 days of travel by a USDA accredited veterinarian.  The health certificate should then be endorsed by the USDA office located in the state the certificate was completed.
You can find an Annex II form at the link below for non-commercial travel.  The non-commercial travel form can be used for those with five or less pets traveling with their owner or an authorized individual.  This form can also be used when the pet's travel is being supervised by a pet transport company. http://www.aphis.usda.gov/regulations/vs/iregs/animals/downloads/ge_op_hc_biling.pdf
Unaccompanied Pets
If your pet travels to Denmark unaccompanied by you or another responsible party, then you must fulfill all the requirements listed above as well as the ones for the commercial trade import of animals. This means you must comply with the rules of Directive 91/496/EEC:
 Animals will be checked at designated Border Inspection Posts (Copenhagen or Billund) and may be subject to further testing and/or quarantine if necessary
Appropriate fees are paid
If your pet travels unaccompanied, he must be received in Denmark by a Danish importer registered at the Regional Veterinary and Food Administration.
Notification to Border Inspection Post
Your pet must enter through one of two Border Inspection Posts: Copenhagen Airport or Billund Airport.
At least 24 hours before travelling, you need to notify the Post at your arrival airport and provide the following:
Your contact information
Details and description of your pet
Country of origin
Flight information including time and date
For more information and guidance, contact:
Border Inspection Post, Kastrup at Copenhagen Airport Kystvejen 16 DK-2770 Kastrup
Tel: +45-72-27-64-40
Fax: +45-72-27-64-51
Email: bipcph@fvst.dk
Border Inspection Post, Billund at Billund Airport Lufthavnvej DK-7190 Billund Tel: +45-72-27-69-00
Fax: +45-72-27-56-03
Email: graensekontr.esbjerg@fvst.dk
Ministry of Food, Agriculture and Fisheries
Danish Veterinary and Food Administration
Stationsparken 31-33
DK-2600 Glostrup Tel: +45-72-27-69-00 (same number as Billund Airport Border Inspection Post)
Sources:
Danish Veterinary and Food Administration (General Pet Import Regulations): http://www.foedevarestyrelsen.dk/english/ImportExport/Travelling_with_pet_animals/Dogs_cats_ferrets/Travelling_to_Denmark/Pages/default.aspx
Danish Veterinary and Food Administration (Commercial Trade Regulations if pet is unaccompanied): http://www.foedevarestyrelsen.dk/english/ImportExport/Commercial_trade-import_of_pet_animals/Pages/default.aspx
Danish Dog Legislation: http://www.foedevarestyrelsen.dk/english/ImportExport/Travelling_with_pet_animals/Pages/The-Danish-dog-legislation.aspx
European Union Law – Danish Animal Import Directive 91/496/EEC: http://eur-lex.europa.eu/legal-content/EN/TXT/?uri=CELEX:31991L0496
Pet Travel: http://www.pettravel.com/immigration/Denmark.cfm
United States Department of Agriculture: http://www.aphis.usda.gov/animal_health/area_offices/downloads/Pet_Travel_EU_no_tests_TX.pdf
Image source: http://gallery.hd.org/_c/places-and-sights/_more2003/_more06/Denmark-Copenhagen-coloured-houses-along-canal-people-sitting-on-edge-of-canal-JR.jpg.html