Pet Relocation to The Philippines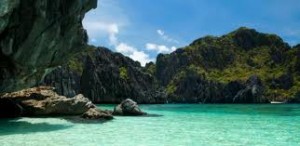 Moving to this Southeast Asian beach paradise with your pet?  Here's what you need to know:
Microchip
The Philippines do not require that you microchip your pet, we strongly recommend that you microchip your cat or dog prior to traveling.
Rabies Vaccination
Your pet must be vaccinated for rabies between 30 days and 12 months from the date of travel.
Import Permit
Be sure to leave enough time to apply for and receive an Import Permit from the Bureau of Animal Industry. One of our Personal Move Counselors will do this for you, however ou can contact them at:
National Veterinary Quarantine Service
Visayas Ave., Diliman, Quezon City
Tel:  (632) 928-1778 or (632) 920-0816 or (632) 926-4343
Email: dir.bai@manila-online.net or baiquarantineph@gmail.com or baiquarantine@hotmail.com
Web:  http://www.bai.da.gov.ph/ 
Veterinary Health Certifcate
The veterinary health certificate should be issued within 30 days of travel and endorsed by the exporting country's government.  Again, we will work with your vet to make sure this is done correctly. 
Inspection Upon Arrival
All pets are inspected upon arrival.  If there are signs of communicable disease or any other concerns about your pet's health, a local licensed veterinarian may be called in for an examination at your expense.
Sources:
Pet Travel:  http://www.pettravel.com/immigration/philippines.cfm
Philippine Dept. of Agriculture:  http://www.da.gov.ph/index.php/2012-03-27-12-04-14/permits
Philippine Bureau of Animal Industry:  http://www.bai.da.gov.ph/
United States Dept. of Agriculture:  http://www.aphis.usda.gov/regulations/vs/iregs/animals/animal_philippines.shtml
Philippine Consulate United States (Los Angeles, CA):  http://www.philippineconsulatela.org/import%20pets.htm