Just Because You Are Cold Blooded Doesn't Mean You Don't Deserve First Class Service
Lilith is a 12 year old columbian red tail boa who we recently helped with her cross country  trip from Boston to San Francisco.
The first pic is of her getting her health exam and the second of her snuggling under her electric blanket while waiting for her departure.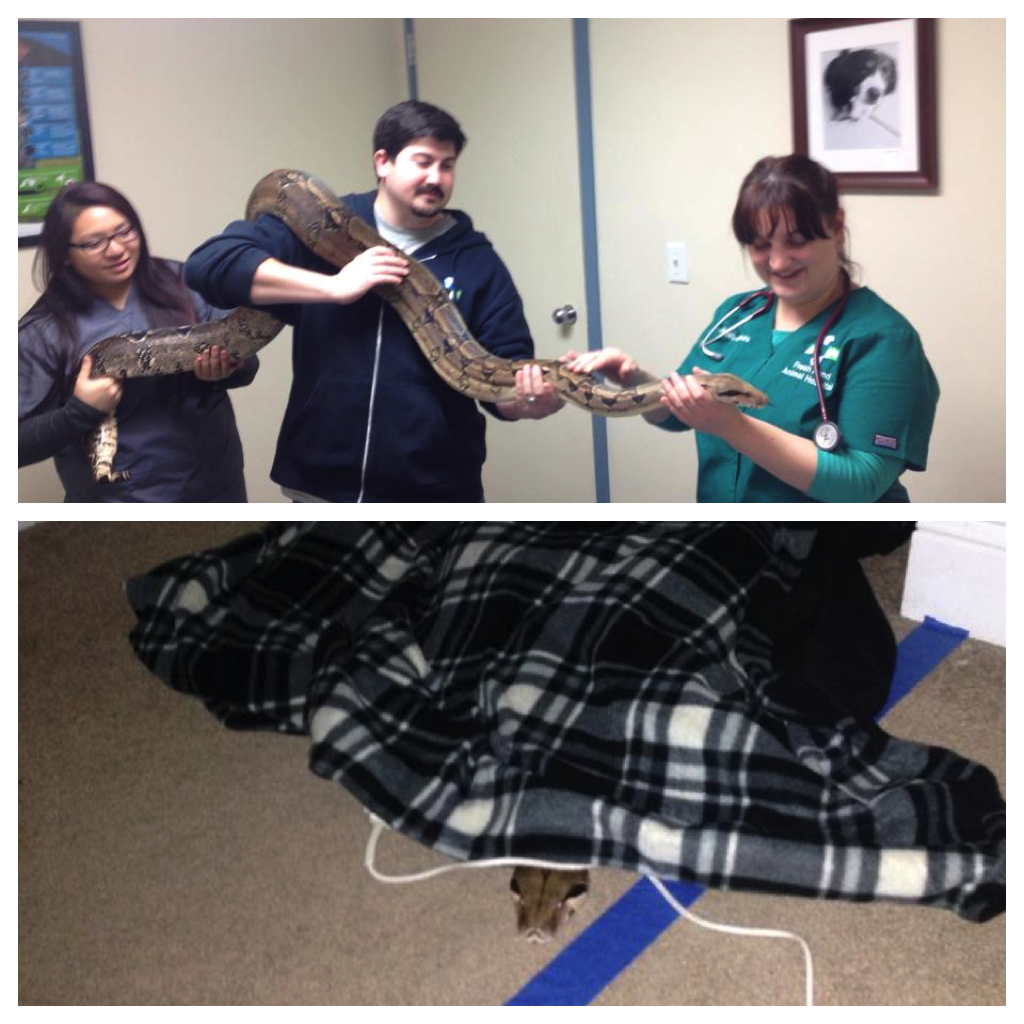 Isn't she cute!