Holistic Remedies for Dogs & Cats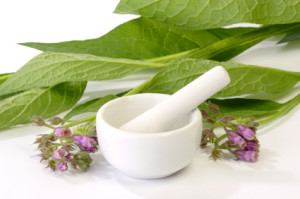 When discussing your pet's health with your veterinarian, you may want to ask about natural or homeopathic remedies that may cost you less and cause fewer side effects than prescription or over-the-counter medications.
Health writer Deborah Mitchell has written two handy pocket-size guides full of information and ideas that are worth reviewing with your vet.
The Complete Book of Home Remedies For Your Dog covers how to treat a wide range of ailments including fleas, arthritis, diarrhea, dental disease, ear problems and kidney problems.
The Complete Book of Home Remedies For Your Cat outlines natural home treatment for everything from hairballs and hyperthyroidism to conjunctivitis and intestinal worms.
Both books include a lot nutritional advice such as what vitamins and minerals your pet may need and how to balance a diet with the right amount of proteins, fiber, fats and carbohydrates.
Also, here are links to helpful home remedy tips from Animal Planet:
For dogs:  http://animal.discovery.com/pets/home-remedies-for-dogs.htm
For cats:  http://animal.discovery.com/pets/home-remedies-for-cats.htm
Sources:
MacMillan Publishers (Dogs book):  http://us.macmillan.com/thecompletebookofhomeremediesforyourdog/DeborahMitchell
MacMillan Publishers (Cats book):  http://us.macmillan.com/thecompletebookofhomeremediesforyourcat/DeborahMitchell
Harper Collins Mitchell Bio: http://www.harpercollins.com/authors/19333/Deborah_Mitchell/index.aspx
Animal People Online:  http://www.animalpeoplenews.org/anp/2013/07/28/books-the-complete-book-of-home-remedies-for-your-dog-and-the-complete-book-of-home-remedies-for-your-cat/
Animal Planet for Dogs: http://animal.discovery.com/pets/home-remedies-for-dogs.htm
Animal Planet for Cats: http://animal.discovery.com/pets/home-remedies-for-cats.htm
Animal Land Pet Movers – Blog – Arianna Licet Ariza