Davincci Arrives in Tokyo
Hi, Dana.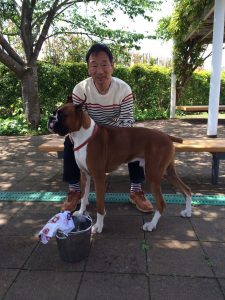 Thank you again for helping us to import Davincci to Japan!
Because the weather was too hot in Atlanta, I almost gave up to import this time. But you suggested me another flight and I could have Davincci.
I was relieved when you keep updated during his trip and explain the flight schedule, and my puppy dog's condition each time. I really appreciate what you and your team have done for me and my puppy dog.
Once again, thank you!